Normandy Timber / Wood Shutters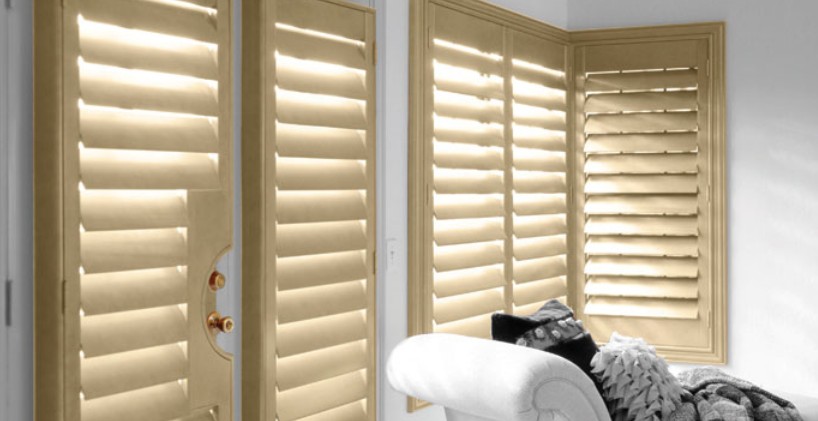 Normandy Shutters are made from Phoenixwood (Firmiana Simplex). The timber is classed as a hardwood and comes from the Sterculiaceae (Cacao) family of trees.
Colour: Normandy Shutters are available in a variety of standard stain and paint colours. Phoenixwood in its natural state has a very even colour, which makes it ideal to stain. It has a distinctive porous grain pattern, and the pores will be visible even through the paint finishes. Phoenixwood is a natural timber, and as such, some variation in colour and texture may occur.
Colour Fastness: As Phoenixwood is stained or painted, it is generally not susceptible to colour change to any great degree. If colour change does occur, it will be gradual, adding to the character of the timber.
Hardness: Phoenixwood is naturally a medium density timber and as such is ideal for blinds and shutters. It is neither too heavy nor too light, but still offers a reasonable amount of hardness, thus giving it good resistance to knocks and bumps.
Warping: Phoenixwood has been selected especially for use in blinds and shutters due to its resistance to bowing and warping when kiln dried.
Moisture Resistance: The moisture resistance of Phoenixwood depends on the finish applied to its surface. Normandy Shutters are treated with a U.V. stabilised single-pack lacquer that is designed for interior use only. Therefore, Normandy Shutters are not recommended for wet weather areas.
Growth: The Phoenixwood used for shutters and blinds is grown mainly in China as a plantation timber. Phoenixwood is a reasonably quick growing timber, and is readily available. The plantation forests are managed for sustainability, ensuring an environmentally friendly and ongoing supply.
Please contact us today for more information about our Normandy Shutter kits.
Woodlore Timber / Wood Shutters
Woodlore Shutters are manufactured from Customcraft –  a man-made product that is a combination of timber fibre and glue. It is very stable and does not warp when used in low-moisture conditions. Customcraft is used worldwide in the construction of furniture, and lends itself very well to the manufacture of shutters. It is pressed to create a high-density product – and in conjunction with a polypropylene coating, it has a smooth, even finish.
Woodlore Shutters are the perfect choice for the budget-conscious customer.
Colour: Customcraft in its raw state is a mid-brown colour, with no grain pattern or direction. It has no natural aesthetic appeal in this state, and is therefore only supplied in a paint finish.
Colour Fastness: As Customcraft is painted, it is not subject to colour change.
Hardness: As this product has a high density, it is extremely hardy and durable and will take a knock extremely well. Due to its density it is also quite a heavy product.
Warping: Due to its dimensional stability and lack of grain, it is not subject to warping when kept within limitations.
Moisture Resistance: Customcraft in its raw state has low resistance to moisture; however a high quality finish is applied to ensure it is not affected by moisture. This product is not recommended for use in a high moisture environment such as a bathroom.
Please contact us today for more information about our Woodlore Shutter kits. You can also view our Woodbury / Faux Timber Shutters.
We also invite you to view our gallery for great design ideas and inspiration!
Get an instant quote today!
RECENT TIMBER AND WOOD SHUTTER POSTS
May 3, 2016
TIPS THAT WILL GUIDE WHEN LOOKING FOR QUALITY WOODEN SHUTTERS ONLINE Do you know that…